Working out the NIH Public Policy and Beyond
January 20, 2016, 1:00-3:00 pm
Anneliese Taylor
Anneliese Taylor is the Assistant Director for Scholarly Communications & Collections at the University of California, San Francisco (UCSF). She is responsible for scholarly communications program support and outreach at the UCSF Library, and she oversees collection development and management. Anneliese provides extensive support for and training on compliance with the NIH Public Access Policy at UCSF, which is the second highest recipient of NIH awards.
Prior to UCSF, she worked as a science librarian at Bryn Mawr College in Pennsylvania and as an engineering & information technology liaison librarian at George Mason University in Virginia. She earned her MLIS from the University of Texas-Austin and her BA from Sarah Lawrence College.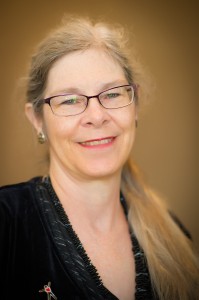 Food for Thought: Exploring Nutrition Information Resources
January 20, 2016, 1:00-5:00 pm
Kay Deeney, MLS, AHIP
(Rutgers University, New Brunswick, NJ), Educational Services Coordinator, NN/LM Pacific Southwest Region

Kay Deeney, a librarian with the National Network of Libraries of Medicine teaches classes on health information resources from the National Library of Medicine such as PubMed and MedlinePlus to librarians and health professionals. Kay has taught courses at the University of Arizona School of Information Resources and Library Science on consumer health resources for diverse communities. She has also taught in the UCLA School of Public Health. Kay is a member of MLA, MLGSCA, and CABL.

Exploring Your Leadership Journey
January 20, 2016, 3:00-5:00 pm  
Heidi Heilemann, MLS, MLA, AHIP
Associate Dean for Knowledge Management,
Director, Lane Medical Library & Knowledge Management Center
Stanford University
Appointed in 1993 as the Information Services Librarian, Head of Special Collections and Archives, Heidi Heilemann has spent her entire professional career at the Stanford University Lane Medical Library, rising to Director, Research & Instruction in 2004, and then to Associate Dean for Knowledge Management in 2008.
In addition to her Master of Librarianship degree from the University of Washington awarded in 1993, she received her Master of Liberal Arts degree from Stanford in 2003.  She is the recipient of many awards and honors including being awarded the Leadership @ Stanford Fellowship, the Medical Library Association Gottlieb Prize and the National Library of Medicine/Association of Academic Health Sciences Libraries Fellowship.
Heidi has been active professionally in both the Medical Library Association (MLA) and its regional chapter, the Northern California & Nevada Medical Library Group (NCNMLG) including serving on the MLA Board of Directors (2014-2017) and serving as president of NCNMLG in 2005-2006.  She has also served Stanford University in various capacities including serving on the School of Medicine IT Advisory Committee, the Executive Committee of Information Resources and Technology, and serving as the chair of the Library/IT Subcommittee for the Liaison Committee for Medical Education (the accrediting body of medical schools).
Heidi has published articles in the Journal of the Medical Library Association (the premiere journal of the profession), presented papers at MLA annual conferences and written a chapter published in 2014 book.
Opening Plenary Speaker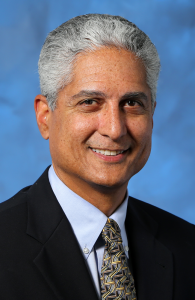 Thursday, January 21st, 9:00 am
Dr. Richard Kelly, University of California, Irvine
Presentation: The Patient Protection and Affordable Care Act: Who's Left Behind – Part 1 and Part 2
Dr. Richard Kelly is a member of the clinical faculty at the University of California in Irvine, California. He studied biochemistry and religion as an undergraduate at Harvard University before going on to study Public Health at U.C. Berkeley and both Medicine and Law at Stanford University. He completed his medical internship, anesthesiology residency, and fellowship in cardiothoracic anesthesiology at UCSF in San Francisco. He currently teaches cardiothoracic anesthesiology at the UCI Medical Center as well as public policy at the Health Policy Research Institute on the main UCI campus. His clinical interests focus on the anesthetic management of patients with complex cardiothoracic diseases and his research interests include the societal consequences of the Patient Protection and Affordable Care Act; ethical and legal implications of physician fatigue; and national trends in medical malpractice awards.
Presentation Abstract:
The Patient Protection and Affordable Care Act (PPACA) is a massive piece of legislation that has affected practically every citizen in the United States. Even before its passage by the slimmest of margins in 2010, the PPACA had already traded away its dream to provide universal health insurance to all Americans and, instead, settled for insuring most, but not all, Americans. Challenges to Obamacare in Congress and the Supreme Court have further diminished the magnitude and scope of America's health coverage. This talk will review how Obamacare originally had been structured to provide health coverage for most Americans and then will explain the way laws enacted by Congress and decisions by the Supreme Court have limited its scope. The talk will go on to examine who is now being left behind, what the consequences are of maintaining such a population of uninsured, and what, if anything, is being done to remedy the situation.
Objectives of Presentation:
Understand how Obamacare was originally intended to insure most Americans;
Understand how subsequent legislation and Supreme Court decisions have changed who is being insured;
Understand who is being left behind and the consequences for America of having such a population of uninsured; and
Understand what, if anything, is being done to improve access to health care.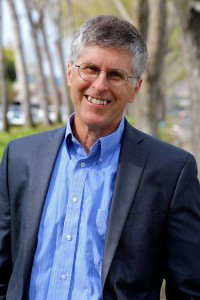 Closing Plenary Speaker
Thursday, January 21st, 12:00 noon
Dr. Pat Brown, Stanford University, Palo Alto, CA

Patrick O. Brown is CEO and founder of Impossible Foods, and co-founder of Lyrical Foods, Inc., maker of Kite Hill artisanal nut milk-based cheeses.
After receiving his BA, MD and PhD (in Biochemistry) at the University of Chicago, Brown completed a residency in pediatrics at Chicago's Children's Memorial Hospital.  As a fellow with Mike Bishop and Harold Varmus, he defined the mechanism by which HIV and other retroviruses incorporate their genes into the genomes of the cells they infect.  As an HHMI Investigator and Biochemistry Professor at Stanford, Brown and colleagues developed DNA microarrays – a new technology that made it possible to monitor the activity of all the genes in a genome – along with the first methods for analyzing, visualizing and interpreting global gene expression programs.  He pioneered the use of gene expression patterns to classify cancers and improve prediction of their clinical course.  He has also been a leader in making scientific and medical research results freely available to scientists, physicians and the public.  With Varmus and Michael Eisen, he founded the Public Library of Science, a nonprofit scientific publisher that has transformed the publishing industry by making scientific and medical research results freely available to the public. In 2011, Brown chose to devote his full-time effort to the goal of eliminating the biggest environmental problem in the world right now – animal farming.   He founded Impossible Foods because he realized that the surest and fastest way to eliminate that industry was to use better technology to give people new choices, even more delicious and satisfying than the meats and dairy products they love. He is a member of the National Academy of Sciences and the Institute of Medicine and recipient of the American Cancer Society Medal of Honor.
Sponsored Presentation
Resources for the Flipped Classroom Curriculum
Thursday, Jan 21, 1:30 pm
Anne Chaney, MLS
Anne Chaney obtained her MLS from Simmons College in Boston, MA.  She started her career as librarian where she managed a library automation network from early stages through roll-out, including Head of Technical Services, Interlibrary Loan librarian, and a Reference Librarian. Anne also spent 13 years with Thomson Financial Services in various capacities including project, production and systems management along with managing desktop support groups. For the past 12 years Anne has been with Wolters-Kluwer Health working closely with many of the Ovid clients to assist with new product implementation, providing technical support, along with being part of the Certified Center of Excellence Team. Anne brings a deep understanding of the workings of a library along with the having a finger on the pulse of the emerging technologies available for today's library environment.
Presentation Abstract:
Technology has increased the options for how instruction is delivered in medical schools, and much has changed in medical school curriculum with many currently adopting or have made the shift toward integrated active curriculum. With these advances this shift has become the preferred method and is requirement with the LCME. Come review with Anne Chaney, MLS how Wolters Kluwer Health Learning Research and Practice has designed resources for the Basic & Anatomical Sciences to fill these needs for curriculum mapping along with tools for Clerkship and Clinical Information Resources for your GME.
Sponsored by: Wolters Kluwer
Regional Medical Library Update
Friday, January 22nd, 9:00 am
Alan Carr, Louise Darling, Biomedical Library, University of California, Los Angeles
Mr. Alan Carr has thirty years of experience working in biomedical libraries.  Since May, 2012, he has been the Associate Director for the National Network of Libraries of Medicine (NN/LM), Pacific Southwest Region (PSR), based at the UCLA Louise M. Darling Biomedical Library. In that role, he serves as operating head with broad management responsibilities for the NN/LM PSR program, including budgeting, personnel, reporting, planning network services, and evaluating programs. Previously, Mr. Carr was the NN/LM PSR Member Services & Exhibits Coordinator from May 2011 – April 2012, and the Outreach Coordinator from April 2002 – April 2011.
Prior to his experience with NN/LM PSR, Mr. Carr was a librarian in the Reference Division of the UCLA Biomedical Library. In this position, he worked with faculty and students to provide training in information seeking skills. Mr. Carr received his MLS from UCLA in 1986, after completing a Master's degree in Public Health (MPH) at the University of Texas, Houston, in 1981, and a BS in Accounting at San Diego State University in 1977.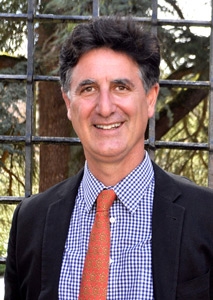 Medical Library Association Update
Friday, January 22nd, 12:00 noon 
Kevin Baliozian, MLA executive director
Kevin Baliozian holds a master's of business administration from the University of Chicago Booth School of Business. Born a dual French and US citizen, he spent the first seventeen years of his life in Paris. He came to the United States in the late 1970s to attend Amherst College. In addition to private sector leadership experience, he has experience with association management, including service as executive director of health-related organizations such as the International Society for Experimental Hematology, American Association of Legal Nurse Consultants, International Bone & Mineral Society, and American Academy of Medical Administrators.
Strategic planning is one of his strengths, Baliozian says. His past accomplishments as an executive director include growing membership, transforming relationships, instituting collaborations, and increasing non-dues revenue. His extensive international experience and proficiency in several languages help him work effectively with other associations on the international level. He has a strong financial background and served as the resident go-to person on technology and website development at his previous employer.
Baliozian has worked with program committees and meeting planners on meetings of various sizes and scopes, and has spoken frequently at annual meetings and before outside groups. He believes strongly in helping members convey their own value propositions. In interviews for the executive director position, he said others would describe him as "highly enthusiastic, energetic, ethical, knowledgeable, [and] flexible."
Sponsored Presentation
Supporting Evidence Based Practice: Solutions for Libraries in Clinical Practice
Friday, Jan 22, 1:30 pm
This session will highlight products that support evidence-based practice, particularly for those working within hospital or other clinical settings. Each vendor will provide a brief presentation about their EBP offerings, and answer questions in a panel format. Presentations include:
"Bringing Nursing Evidence to the Bedside and Beyond", Hailey Simpson, EBSCO Health
"Evidence-Based Clinical Practice: Online resources to teach, learn, and apply", Linh Ngu, Regional Account Manager, McGraw-Hill Education
"Rittenhouse and the R2 Digital Library: The perfect solution for your evidence based nursing needs", Wendy Bahnsen, Executive Director, Library Services, Rittenhouse Book Distributors
"Stitching Up Your Resources, Tailoring Your Needs", Robert Schufreider, District Sales Manager, Sage Publications